FED Global Thought Leadership 2016
A.J. Barker, Director, Culinary, Concept Kitchen + Bar
Foodservice operators are inundated with new technology solutions designed to improve operations, the guest experience and myriad other service initiatives. However, determining the best and right use of this technology, and its impact on the customer, is an entirely different story. Listen in as Barker breaks down the implications of this new technology and the impact it is having on both customers and foodservice industry representatives.
Selim Bassoul, Chairman & CEO, Middleby Corporation
Global brands have the ability to shape the world and the communities in which they operate. It's about being good stewards and having community-minded businesses. But what does it truly mean to be a global brand focused on philanthropic impact?
Elizabeth Blau, Founder, Blau + Associates
World-class hospitality consultant and restaurateur Elizabeth Blau discusses the growing trend of expanded and premium dining options beyond traditional hotels and restaurants, including arenas, performing arts centers, college campuses and hospitals.
Rick Caron, Senior Vice President, Innovation, Manitowoc Foodservice
Where is commercial kitchen design and technology going? From the Frankfurt kitchen design to today's open concepts, the integration of food, equipment and people is all converging. Some of the building blocks surrounding the foodservice industry's transformation includes an engaged Millennial audience, increased data about how a kitchen operates in real-time and fully integrated equipment.
Doug Fryett, Founder & President, Fryett Consulting
What, exactly, is a circular economy, and what does it mean for today's foodservice industry? In this session, Doug Fryett breaks down this new operational model and the interrelationships between all of its parts. The use of this model means the implementation of reusing, repairing, refurbishing and recycling existing products and materials. Why should foodservice operators use it? Listen in to discover more.
Rob Geile, Vice President, Consultant Services, Ali Group
As foodservice operators, we share to grow. We share our food, we share our products and services and we all share our commitment to this industry. So why not share our expertise, experiences and best practices as well?
Christopher Koetke, Executive Director, Culinary School, Kendall College
We all want to be the best and to have the best food service operation. Speaker Christopher Koetke has created a best-in-class foodservice operation at Kendall College and will take the stage to inspire the push for excellence in each of our programs. It takes drive, vision and passion, and the kind of teams that will work to move each and every company forward.
Jim Lund, Design & Consultant Resource Manager, RATIONAL USA
Globalization is occurring at every level of the hospitality space — from food to technology, equipment and design — making industry partnerships more important than ever, in the U.S. and around the world. This session will define globalization as it relates to each facet of the business and will detail what's in store at micro and macro levels.
Steve Maahs, President, Alto-Shaam
How important is a strong culture to your bottom line? Researchers say companies with engaged employees outperform companies without engaged employees by 202 percent. The majority of leaders know that engagement affects their business but less than ¼ of employers have an engagement strategy. Prepare for the future by leading a strategic cultural change that aligns your values and your actions.
Bob Puccini, Founder & CEO, Puccini Group
Brand storytelling is everywhere and should be used to communicate company values throughout every area of a customer's interaction throughout any establishment. But what role should technology play in today's hyper-focused technological environment? The answer may surprise you.
Joe Ricciardi, PhD, Vice President of Operations, Supply and Equipment Foodservice Alliance (SEFA)
Army Colonel Joe Ricciardi's experiences over three combat tours in Afghanistan and Iraq led him to ask, "Does love influence leadership?" His follow-up research has shown that the three factors of love – intimacy, passion and commitment – display a strong positive correlation to leadership. In this presentation, hear about the ways each three can have a long-lasting impact on the energy, enthusiasm and dedication of company teams willing to go beyond the status quo.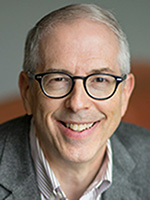 Greg Richards, Franke, Vice President of Business Development, Franke Foodservice Systems
Each year roughly 1 in 6 Americans get sick, 128,000 are hospitalized, and 3,000 die of foodborne diseases--many of them foodservice-related. That's unacceptable to consumers who are more attuned than ever to food quality and integrity. Other casualties include our businesses' reputation and livelihood. What can we be doing differently? Greg Richards discusses nontraditional approaches to sanitation that may help overcome longstanding barriers to improved safety.
Warren Solochek, President, Foodservice Practice, The NPD Group
All in all, the foodservice industry has been conducting business in a one percent world since 2010. Visits to restaurants and other foodservice outlets will increase minimally quarter after quarter, resulting in an average lift in traffic of one percent annually for the next several years. But it's not all doom and gloom, there are areas of growth, pockets of opportunity and glimmers of hope. It's a matter of understanding a consumer's path to consumption: their motivations, the decision-drivers and how you can influence their process. In this session, secrets will be revealed as to what occasions are up for grabs, and how and what can sway consumers along the path to consumption.
Jackson Thilenius, Senior Director, Pulse by Gettys
Virtual reality is everywhere and is impacting almost everything. So, as designers and brand leaders, what can we do to ensure the products and experiences we create deliver something real? The ever-changing course of technology is changing the way we all do business and we all must understand how it is infiltrating our industries. It's about finding the inspiration, innovation and aspiration behind every new world.