Speakers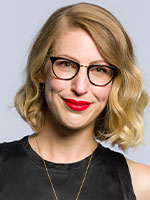 Lauren Chipman, CEO, Chipman Design Architecture
A true multi-disciplinary designer and performing artist, Lauren Chipman brings a distinct sense of creative leadership to her position as Chief Executive Officer at Chipman Design Architecture. Prior to her work at Chipman, Lauren performed professionally as a string instrumentalist with a resume that includes recording for television, film and top Billboard artists. Today, Lauren is proud to be part of the third generation to carry on her family's legacy.
Meghan Daro, Vice President, Consultant Services, Middleby
Meghan Daro serves as Vice President, Consultant Services for Middleby, a global food and beverage leader with net revenues of more the $4 billion and a product portfolio that includes over 60 industry leading foodservice equipment Brands for both Commercial and Residential applications. Ms. Daro joined the Middleby family in 2018 beginning at Follett, a Middleby beverage group Brand.
Rohini Dey, Ph.D, Vermillion Restaurateur & Founder, Let's Talk Womxn
A leading restaurateur, proponent of Indian cuisine with her unique Latin twist at Vermilion and zealous champion of women with Let's Talk Womxn – former World Bank economist and McKinsey & Co. management consultant – Rohini Dey straddles the worlds of business and philanthropy across the US and India.
Ed Doyle, President, RealFood Hospitality, Strategy and Design
With more than 35 years of hospitality experience, Ed has worked in some of the finest kitchens and foodservice operations across the industry, including a long list of award-winning and nationally recognized hotels and restaurants. A graduate of the Culinary Institute of America, his accomplishments have received equal attention in Food and Wine, Restaurant Business, restaurant development + design, and Food Arts magazines. Ed was most recently recognized as 2021 Adviser of the Year by Golf Inc. magazine for his contributions to club and resort food and beverage.
Brooks Kirchheimer, Co-Founder & Co-Owner, Hearth and Hill, and Leave Room for Dessert Eateries
Hearth and Hill represents Brooks's entrée into restaurant ownership, a lifelong dream. In 2008, the La Canada, CA native received his Restaurant and Hotel Management degree from the University of Denver, after which the new Montage Beverly Hills hotel hired him to launch its Conservatory Grill. Just a year later, Brooks was tapped to run the room service and amenity program, followed in 2010 by a move to the new Montage Deer Valley, where he managed Daly's Pub & Rec.
Mike Kostyo, Trendologist and Associate Director, Datassential
At Datassential, Kostyo oversees the company's seven TrendSpotting magazines, custom client publications, and he leads trend immersion tours and ideation sessions across the country. Kostyo was a recurring guest on Fusion TV's "The AV Club Show"; has been featured on WGN Radio, CBS Radio, and Gimlet Media's "Why We Eat What We Eat" podcast; is regularly featured in newspapers and magazines; speaks at numerous conferences across the country annually; and he was a judge on Food Network's "Eating America."
Simon Lohse, Executive Vice President, RATIONAL North America
Simon Lohse is the newly appointed Executive Vice President of RATIONAL North America. He is responsible for leading and developing the business in USA, Canada and Mexico, to continue to deliver substantial and sustainable growth through supplying maximum customer benefit. Simon has over thirty years of experience in the Commercial Foodservice Equipment industry, having held executive roles in a number of disciplines including Research and Development, Manufacturing, Service and Maintenance and Sales and Marketing.
Juan Martinez, PhD, PE, FCSI, Principal, Profitality
A 37 year industry veteran, Juan Martinez is Principal and Founder of Profitality Labor Guru, an Industrial Engineering Consulting Company that helps brands optimize their investment to drive better "unit economics". This experience spans to over 100 different concepts across all menu and service system offerings.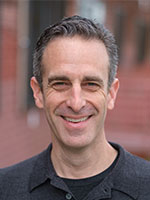 Mott Smith, Co-Owner & CEO, Amped Kitchens
Mott Smith is a co-founder of Amped Kitchens and principal of Civic Enterprise. He is a founding board member of the Council of Infill Builders and teaches in the Master of Real Estate Development Program and Ross Minority Program in Real Estate at the USC Price School of Public Policy.
Joseph Vajda, AIA, LEED bd+c, Principal, Aria Group
As a Principal, Joe provides overall leadership to the firm on matters of construction technology and sustainability and he communicates his knowledge to all the studios. Whether he is providing hands-on assistance or serving as an advisor, Joe provides Aria Group with a firm foundation of technical understanding and ecological efforts.
Jill Ventura, Director of Restaurants, Core States Group
A leader in restaurant and hospitality design, construction, and development, Jill Ventura serves as an expert resource to Core States' growth team. Responsible for augmenting the restaurant market across Core States' in-house services, she works with new and existing clients to provide turn-key solutions for their quick-serve, fast casual, casual, and fine dining rollout programs, and specialty projects.
Wayne A. Schick, Senior Vice President of Restaurant Planning and Procurement, Cameron Mitchell Restaurants
Wayne Schick joined the Cameron Mitchell Restaurants (CMR) team in 1997. In his role as the senior vice president of restaurant planning and procurement, Wayne performs a fundamental role in the growth, development and design of all Cameron Mitchell Restaurants (CMR). He has a great appreciation for the process of building both the company and its outstanding restaurants together with the CMR team of associates. He oversees all aspects of Buckeye Hospitality Construction, CMR's own construction company, information technology, purchasing and all vendor partner relationships.