Speakers
Below you'll find a list of the confirmed speakers for the FED Summit. As more are confirmed, we will add them to the list along with a preview of their TED-Talk.
Ed Doyle, President, RealFood
The original founder of RealFood, Ed and his team have been serving clients and partners in a consultancy capacity since 1996. Today, RealFood is positioned as a premier hospitality strategy and design firm, helping clients to define, design and deliver unique and memorable hospitality experiences.
Scout Driscoll, Founder and CEO, DesignScout, a Branding Agency
Scout Driscoll is the CEO and Principal Designer of DesignScout, an award-winning brand evolution firm specializing in food and beverage consumer brands. Driscoll is especially proud of her firm's dedication to uplifting entrepreneurs and building authentic and honest brands. Setting them apart from competitors, growing their audiences, and increase the bottom line.
Dick Eisenbarth, FCSI, President and COO, Cini•Little International, Inc.
Initially joining Cini•Little International, Inc., in 1977, Dick Eisenbarth, FCSI, has enjoyed a successful career with the firm, holding a wide range of senior positions throughout his tenure. He has earned a reputation as a leader in the design of dynamic, resourceful and efficient food and beverage facilities for the world's leading hotels and resorts, contemporary higher education campuses, major stadiums, arenas and convention centers, and corporations.
Dorri McWhorter, CEO, YWCA Metropolitan Chicago
Dorri McWhorter is CEO of YWCA Metropolitan Chicago, a social enterprise focused on eliminating racism and empowering women. A socially-conscious business leader, McWhorter lead the process for the YWCA to develop an exchange traded fund (ETF) for women's empowerment (NYSE: WOMN) in partnership with Impact Shares, which is the first non-profit investment advisor to develop an ETF product. Dorri was included in the inaugural list of "The Blue Network", comprised of the top 100 innovators in Chicago, by Chicago Tribune and was a 2019 Inductee in the Chicago Innovation Hall of Fame.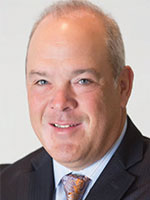 David Portalatin, VP, Food Industry Advisor, NPD Group
David Portalatin is The NPD Group's national analyst on all aspects of food and beverage consumption in home and away from home. In his role as vice president, industry advisor, Portalatin provides information, insights, and analysis on how U.S. consumers eat and drink, their attitudes and motivations, diet and nutrition, snacking, and personal characteristics. He works closely with food manufacturers and retailers; foodservice distributors, manufacturers, and operators; and media outlets in providing strategic business insights into current and future eating patterns in America.
Amanda Wurzbach, Brand and Messaging Expert, Total Dish Marketing
A marketing and public relations professional since 1997, Amanda has developed marketing strategies and PR best practices for business formats ranging from restaurants, consumer retail brands, technology firms, wealth management firms, architects, hotels, museums, and shopping malls.